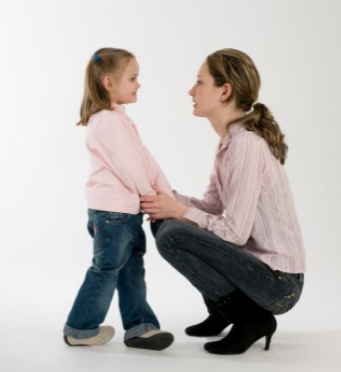 Does thunderstorm shock you to the bones? You can only imagine how traumatizing it must be for the children who do not have the slightest idea of natural disasters. As perks of digitalization, graphical images of these disasters and their aftermath are not hard to find. You can use the same to inform your children and teach them necessary life skills. You cannot control Mother Nature, but you can educate your children and teach them the best ways to fight these natural calamities.
The very discomfort that the thought of natural calamities brings to the students can be dealt by talking about these events. It helps the children to sort out their own feelings and prepares them to manage themselves in the face of a disaster.
Here's how you can help your children to comprehend natural disasters:
Be honest with your children–
The last thing you want to do is make up fancy stories about these very real events. Know this, your children might have to face these natural disasters one day. If they don't find any similarity between the calamities that you said, it will increase their stress level. Hence, try to explain the various calamities and do not forget to highlight the difference between the disasters that your child has or hasn't seen. Use a language that will help your child to understand.
Limit their exposure to the media-
As mentioned above, a lot of coverage of these disasters is done by different channels of media. Although these can be informative, but the images, videos, etc. can increase the fear of disasters among children. Take actions like limiting the TV time, watching the news when the children are asleep, etc, in order to restrict the exposure to the horrifying images.
Read books together-
According to an article published on Forbes, reading a book with your children can help him/her to understand natural calamities. Apart from understanding, this activity can also help them to cope with their feelings after a natural disaster. The children can learn about what to do in emergency situations by observing what the characters in the book are doing. Apart from this, they can also learn about some activities that will help them to relieve their stress. By reading books, the children can also have a conversation about the experiences of the characters, instead of remembering their own fearful moments. Some books that can help children to comprehend natural disasters are: Flood by Alvaro F. Villa, Clifford and the Big Storm by Norman Bridwell, I Can Handle It by Laurie Write, etc.
Ask them to explain their understanding-
Emma, an academic writer of MyAssignmenthelp and a mother of a 2-year-old, shared her experience, "After telling my boy about how storms and hurricanes happen and what to do in that situation, I asked him to tell me what he understood. When he spoke, I understood that he still has some confusion." It is not enough to explain the natural disasters. You also need to know if they understood what you said. Ask them to explain their understanding and analyze their response. Apart from this, you can also ask your child to describe any experience that he/she had regarding natural disasters. This way, you can build a healthy communication with your child and learn what is going on in his/her head. The children will also get to express their feelings which can range from fright, worry, anger, etc.
Answer their questions-
As you explain natural disasters to your little ones, it is natural for them to have many questions. Be patient and listen to their questions carefully. "Give your children the assurance that they can ask you questions regarding the issue as many times they want"- says John, a child Psychologist who is also associated with a company that provides Dissertation Assistance Services to students who face difficulties with their studies. Thus, even if your child asks you the same question again and again, or shares the same story repeatedly, don't get annoyed. Make sure that you get into the details while answering. However, you have to ensure that your child can take in the knowledge.
Focus on safety measures-
While talking about natural disasters, it is necessary to discuss safety measures. At first, let your child know that they are safe and need not be scared of the horrifying images that the media has in store for them. You can create a safety plan for your family, including a guideline describing what will be done in case of a natural disaster. This will give them a feeling that they won't be completely helpless when such disasters take place. Along with this, show them that you are also taking actions to keep your child safe. You can also engage your child in any activity like creating a 'disaster or safety kit'.
Share your own experience-
Children always look up to their parents for inspiration. If you show that you are never terrified when natural disasters occur, they can grow up with this belief that being fearful of natural occurrences is wrong. Thus, they will be able to get rid of feelings that add to their stress level. But, if you tell them that these feelings are quite common, they will be more comfortable in expressing themselves.
Your child is extra sensitive when it comes to natural disasters. Hence, you must be compassionate and attentive toward your children when they talk about their feelings. Follow the tips mentioned above and talk to your child the right way.
Apart from this, if you are interested to know about When Will Your Child Require a Heart Transplant? then visit our Health category.