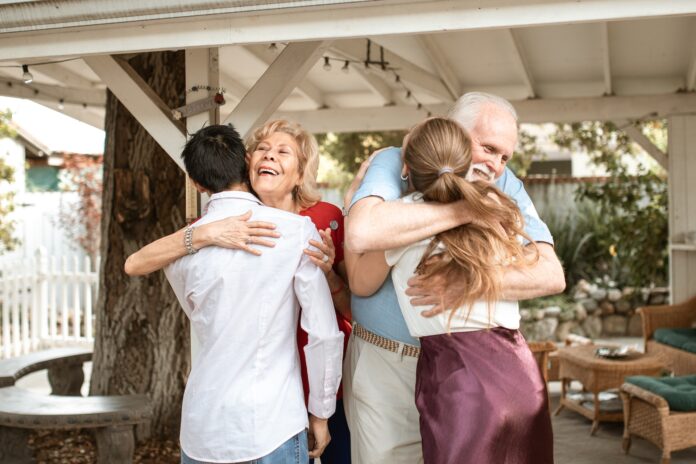 Moving abroad is difficult, and dealing with aging parents while living abroad is much more difficult. Understanding the significance of planning when it comes to aging parents can provide you with emotional and financial assistance. Fortunately, there are several methods to deal with aging parents, including the use of new (and old) technology, legal preparedness, and much more, to guarantee you remain in touch often and help your parents as they age. Learn more about dealing with elderly parents when you live abroad below.
Make use of technology
You may be far away from home, but it doesn't mean you have to end things with someone or have a strained relationship with your parents. In this day and age, you can use new computer technology to keep in touch with your parents, other family members, and friends. Scheduling Skype chats with your parents and grandparents, for example, on a weekly, if not daily basis is a practical method to stay in touch with your loved ones. Depending on how socially adept your parents are, you can even communicate with them on a regular basis if you have an internet connection, using apps like Facebook Messenger and WhatsApp.
Return to the past
You don't have to be concerned if your parents have decided to disregard the digital age. There are several alternative methods to remain in contact for people who have not embraced the ease of social media. Even if the number of over-65s using social media has more than doubled since this time last year, making weekly phone calls or sending birthday cards and letters with images attached could be a useful and rewarding way of communication when living abroad.
Holidays
Another option to deal with aging parents while you live abroad is to arrange regular visits back to your original home country in your available free time, depending on where you reside abroad, how far it is away from home, and your resources. You can even get your parents a parent visa Australia It's a great opportunity to see your family and friends, and you'll cherish your Christmas traditions even more when you return home. You can even consider inviting your parents and other family members to visit you in your new home country if they are able to travel. This may be a thrilling experience for both sides, as your family will be able to experience your new life while still seeing you in person.
Choose a family manager
A family manager is another option for dealing with aging parents. While many people do not consider this until their parents are much older, if you are aware that one of your parents has a long-standing medical condition that is likely to worsen as they age, appointing a family manager ensures that you will be the first to know if your parent's health or independence begins to deteriorate. With this information, you can make an educated choice about whether it is time to return home temporarily or permanently, and you may notify your employers ahead of time that this is a possibility.
Help parents in making plans
While your parents will want to avoid "the talk," you should urge them to be proactive in planning their own future as they become older. You should consider addressing the potential of your parents relocating from the large family home, which may include staircases, high maintenance rooms, or impractical bathrooms and kitchens, years before they really need to move. Similarly, legal preparations, such as nominating a family member as power of attorney, should be arranged in advance before you make your move overseas in case your parents pass away and you are unable to drop everything and return home.
Saying goodbye
Whatever the case, it is important that you plan for the sad day when you must say goodbye. Every expat, including yourself, must plan how and when to return home if a parent becomes ill or dies. To prepare for this scenario, you should do research on the quickest route home, should you need to return home quickly, and where you will get the funds to do so. Furthermore, you should plan how you will fill the roles of your personal and professional lives while you are gone, and how this can be accomplished on short notice, so that if you need to suddenly leave, everything is in place and being handled in the most capable manner.
Take it easy on yourself
It's difficult to deal with aging parents when you live abroad, which is why it's critical to be kind with yourself. While going overseas might be difficult, you should not feel guilty about it, and your decision should not be swayed by your parents, siblings, or other family members. It is important to plan for the worst when it comes to your parents' health, no matter where you live on the planet.