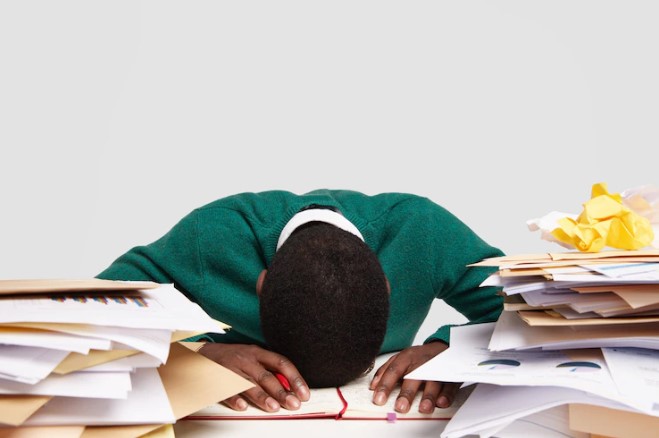 Are you swamped with the SSC exam preparation? Do the hectic schedule and arduous concepts make you feel stressed? Do you think this stress will drag you away from your goal of cracking the SSC exam? For sure you will be thinking this if the stress is not under your control. However, it is imperative to deal with the exam pressure in order to enhance your efficiency.
In this article, we have given some rewarding tips that will help you tackle the SSC exam pressure with ease. These tips will not only reduce your stress but help you to easily focus on the exam preparation and make your study session productive. However, if you are searching too hard for a suitable coaching platform where you can start your exam preparation excellently, then consider anticipating on the searchindia.co portal.
Here are some fruitful tips that will help you deal with the SSC exam pressure:
Take a pause
We all are well-acquainted with the fact that the SSC exam comprises a vast exam syllabus that need to be completed within a short time span. That's why students keep on pulling themselves to the point of exhaustion in order to complete the exam syllabus. Let us tell you doing such things will make you feel unproductive and you won't eb able to gain anything. So, whenever you get exhausted while studying for too long, make sure to take a pause to unwind a bit. Move out in the fresh air, relish the cool breeze and listen to soothing music while walking. This will actually take away your stress and make you feel calm. Note that just 10-15 minutes of pause is enough to recharge your mind and body. So, keep your mind happy, healthy and calm by taking a short break whenever you feel lethargic.
Pray and meditate
It is actually difficult to study for extended periods when you feel restless or anxious. There is a need to first ward off anxiety and tiredness to feel energetic and able to study more. In such cases, you can practice meditation and pray to God. Note that you have to cut yourself off from the outer world while praying and meditating. In other words, avoid everything that comes to your mind and pay full attention to what you are doing. This will give you inner satisfaction and peace of mind. Hence, you will be able to ward off your stress in order to study attentively for the SSC exam.
A restful night's sleep is necessary
If you think that being a night owl and studying till late at night will help you crack the exam, you are not right. Doing so will only make you feel stressed and never let you stay focused while studying. Moreover, you will feel tired the next day which will impact your next day's study schedule as well. Hence, you may need to keep some deadlines on halt. So, make sure to take proper rest at night by relishing quality sleep for adequate hours. It is even better to diffuse aroma oils to enjoy deep sleep.
Know the reason for stress
Nobody is born with a stressful mind. There are some factors that give rise to stress. So, make sure to know the triggers that are responsible for your stress level. If distractions are diverting your mind and making you feel stressed, make sure to keep every distracting element out of your space. However, if there is any family issue, make sure to resolve it in order to start your SSC exam preparation with a focused and stress-free mind.
Do enjoyable activities
Stress can be easily eliminated by involving yourself in enjoyable and delightful activities. Whenever you feel tedious or monotonous, you might encounter a number of bad thoughts which may ignite a feeling of stress in your mind. Therefore, make sure to indulge yourself in numerous activities such as games, dance, physical workouts, etc to feel lighter and calm. These activities will also boost your concentration power and help you study energetically for the exam.
Are you trying hard to look for a coaching institute that provides the best SSC coaching in Chandigarh? If yes, leave all your worries and find a reputable coaching platform on Search India.
Wrapping up:
To wrap up, getting stressed is a common situation while preparing for the SSC exam. Nothing to bother, just make sure to follow the tips mentioned above to deal with the SSC exam pressure smoothly.